Farms for Orphans in partnership with Congo Relief Mission, United Nations Food and Agriculture Organization in Kinshasa and the University of Kinshasa is implementing small-scale palm weevil larvae farms to bring sustainable nutrition and economic empowerment to our orphanage partners.
Palm weevil larvae (i.e. grubs), known locally as mpose, are consumed by the majority of inhabitants in the Congo Basin. The grubs are extremely rich in essential nutrients, unsaturated fatty acids, and essential amino acids. They have high values of magnesium, calcium, potassium, iron and zinc, making them an excellent food source for malnourished children. Protein-energy malnutrition and iron-deficiency anemia are huge problems in children with whom we work.   We expect the addition of this nutritious super-food to the children's diet will result in a decrease in malnutrition, micronutrient deficiencies, and anemia.
Currently, the grubs are collected from the wild and are inconsistently available. The grubs are considered a delicacy and market prices are higher than that of other available proteins, such as beef and chicken. By farming palm weevil grubs, our farmers not only have year-round access to this popular protein source but also have the option to sell a portion of their harvest at local markets for income that may be used to purchase fruits and vegetables, clothing and pay for school fees.
Farming palm weevil grubs require vastly fewer resources (land, feed, water) than traditional livestock rearing. Our farmers need only one small room or outdoor shelter to begin their own grub farm.
COMPARISION OF KEY NUTRIENTS BETWEEN PALM WEEVIL LARVAE AND OTHER PROTEINS - CLICK HERE TO DOWNLOAD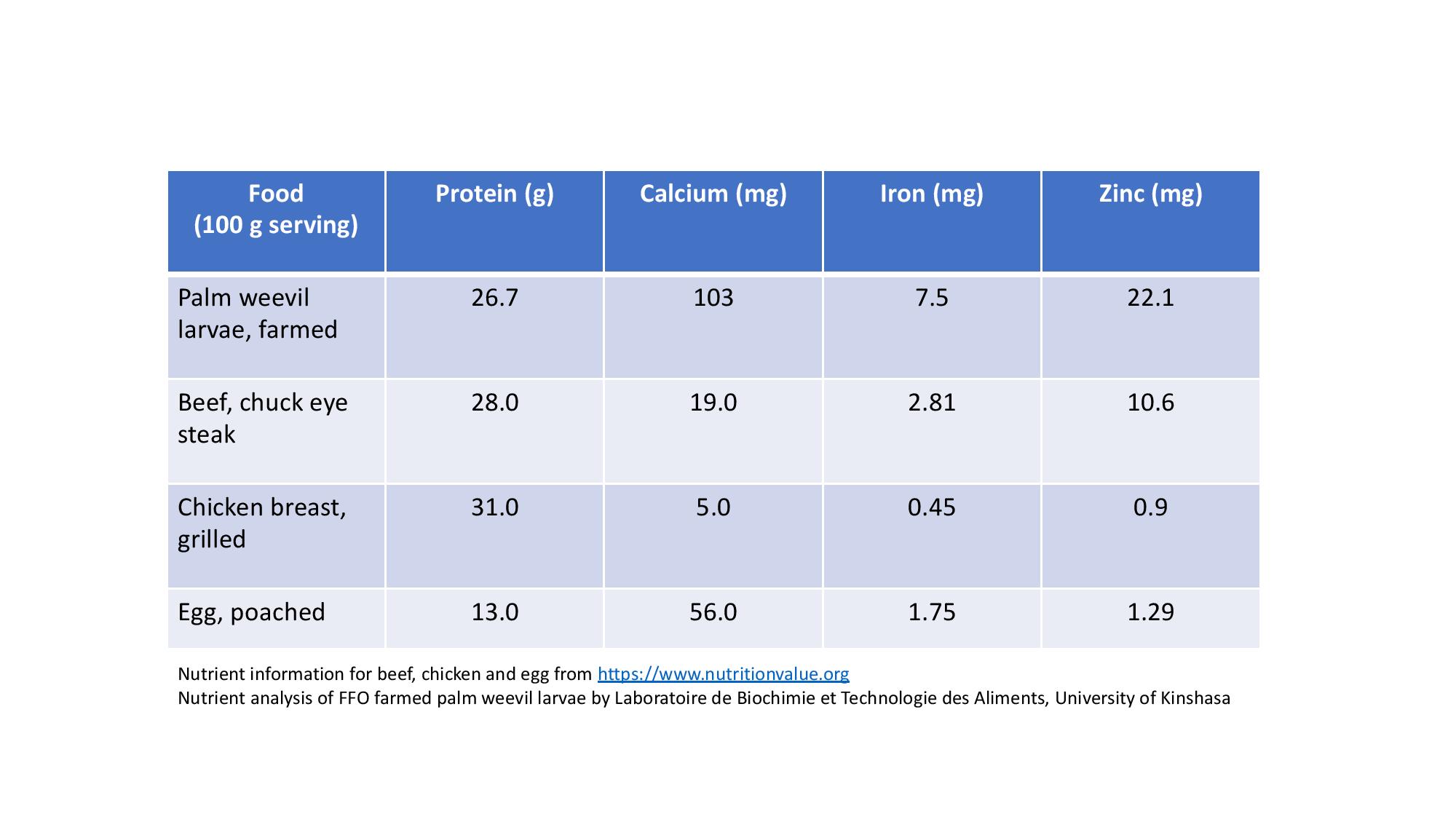 WHY INSECTS - CLICK HERE TO DOWNLOAD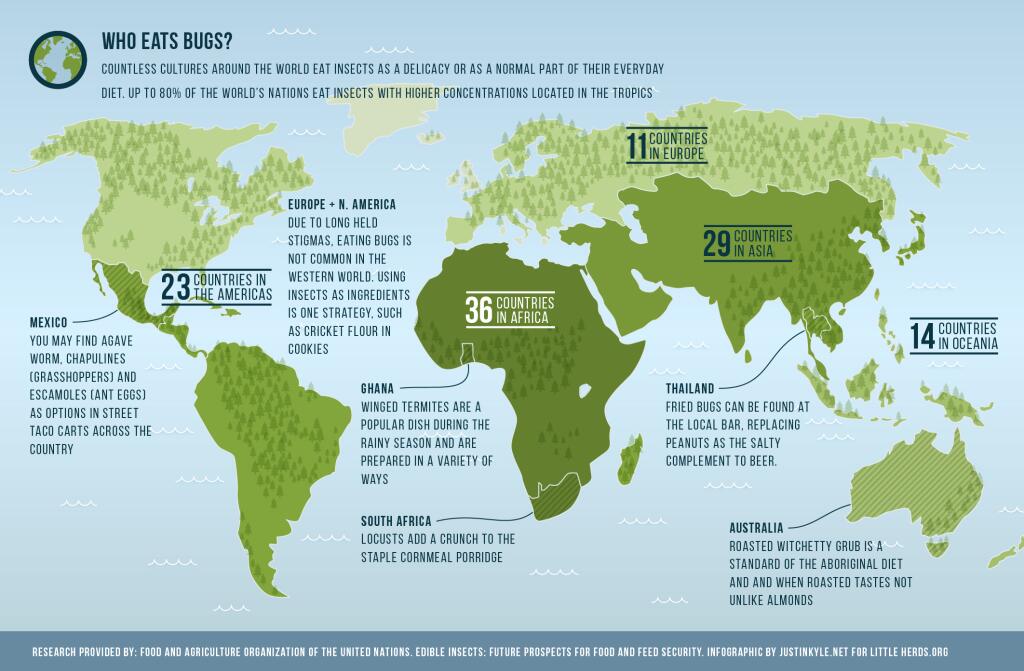 GREENHOUSE GASES - CLICK HERE TO DOWNLOAD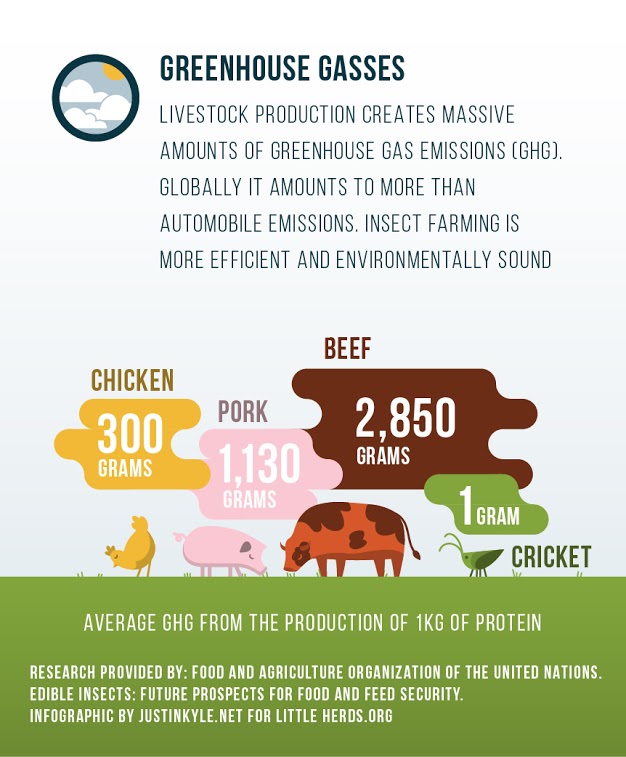 HEALTHY ALTERNATIVE - CLICK HERE TO DOWNLOAD
SMARTER WAY TO UTILIZE LAND - CLICK HERE TO DOWNLOAD